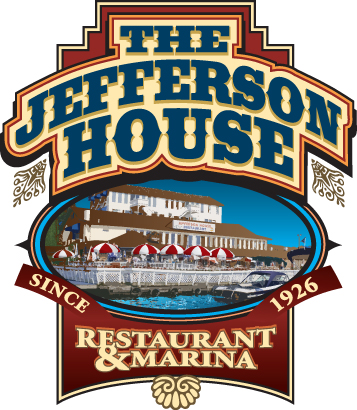 Group Themed Events
THE JEFFERSON HOUSE RESTAURANT- Our beautifully decorated lakefront banquet hall is the perfect place to join friends for one of the lively and entertaining afternoons we are offering for groups this year. From line-dancing to game shows to a Hawaiian Luau, our group events have something for everyone and promise to be an unforgettable afternoon that combines good company, great food, and a beautiful trip to the lake. All of our events offer live entertainment and (weather permitting) a narrated boat tour of Lake Hopatcong on the Jefferson House's 32-foot covered pontoon boat. Please call 973-663-3063.
Home | Directions | Hours | Groups | Menu | Calendar | Banquets | Boat Tours
139 Nolans Point Road, PO Box 930,
Lake Hopatcong, NJ 07849
(973) 663-3063
Seniors Group Events
Great view, great food, & great company… Whether you're attending an event at the Jefferson House for the first time or returning, this year's events are sure to provide
enjoyment.
All events are from 11am-3pm & feature beer, wine and soda from noon -3pm, coffee, tea & dessert. Each event scheduled before October 15th will also include a complimentary narrated boat tour of beautiful Lake Hopatcong.

All events are $34.00 per person. Group Leader is complimentary with parties of 40 or more, bus drivers are always complimentary.
To book an event for your group or for more information, please contact the Jefferson House 973-663-3063. We look forward to sharing the afternoon with your group.
Wild Irish Rose
"Chip off the OL Blarney Stone" Beef Shepherds Pie, Fish & Chips, CornBeef & Cabbage, Irish Potato Patties, and Dessert.
Hawaiian Luau
Aloha!! Come try out your hula & compete for the best Hawaiian outfit. Attend our luau complete with Teriyaki Pork Loin, Hawaiian Pineapple-glazed ham, Coconut Chicken, Polynesian Ravioli, Vegetable, Potato and Dessert.
San Gennaro! Best of Italy at the Jefferson House
Enjoy an Italian Luncheon Buffet of Caesar Salad, Meatballs, Sausage & Peppers, Pasta Primavera, Chicken Parmesan, Italian Green Beans and Cannolis.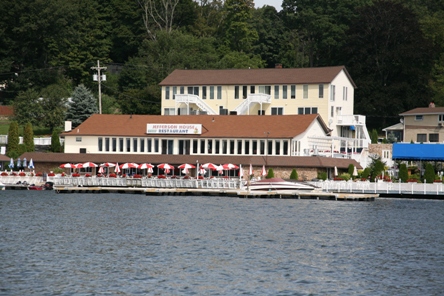 Christmas in July
Roast Sirloin, Turkey with Stuffing, Baked Virginia Hm, Yams, Mixed Vegetable and Pumpkin Pie.
Boardwalk Barbeque
Listen to your favorite songs and enjoy a beautiful water view as you partake in our sumptuous BBQ Buffet. Feast on homemade Potato Salad, Macaroni Salad and Cole Slaw with a buffet of Hamburgers, Hot Dogs, BBQ Chicken, and Ribs, Sausage & Peppers and Corn on the Cob and Cake.
Mardi Gras
Go on down to the Big Easy for a NOLA Style Luncheon Buffet of Seafood Gumbo, Louisiana Mardi Gras Pasta, Cajun Chicken, Bourbon Street Pot Roast, Roasted Potatoes, Vegetables, and Dessert.